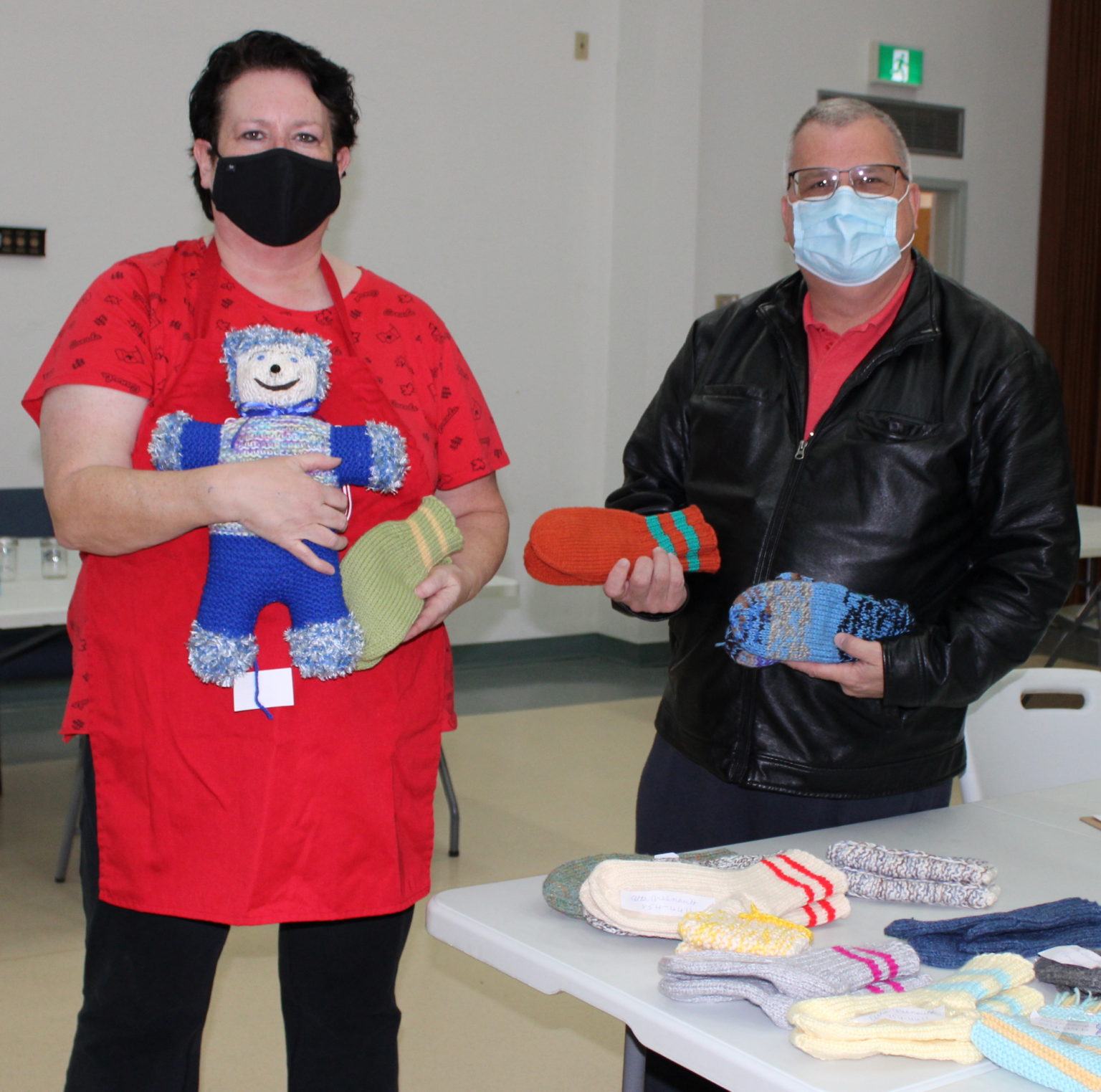 WELLINGTON – Sept. 22, 2022 – All seniors in the Evangeline and surround areas, including residents of Le Chez-Nous community care centre and Le Bel âge complex, are invited to prepare and submit knitted children's crafts (such as socks, mittens, tuques, slippers, scarves, etc.) to a 2022 Co-op Week contest.
Participants are asked to attach a piece of paper with their name, address and phone number to their craft. All creations must be brought to the Wellington Co-op by Monday, Oct. 17. They will be put on public display until Friday, Oct. 21.
The contest's co-op and economic development partners will then make random draws for a variety of beautiful gifts, including major prizes, among the participants of the contest.
Afterwards, the crafts will be donated to the Summerside Salvation Army to distribute to children from families in need during the fall and winter season and Christmastime.
Contest partners include the Wellington Co-op, the Provincial Credit Union, MacDonald Insurance & Investments (The Co-operators), the Evangeline School-Community Council, RDÉE Prince Edward Island, the Wellington Rural Action Centre and the Acadian and Francophone Chamber of Commerce of PEI.
-30-
PHOTO: Last year, on behalf of the knitting contest organizers, Raymond J. Arsenault presented 39 knitted items (mittens, tuques, socks, teddy bear, etc.) from Evangeline area seniors to Darlene MacDonald, Summerside Salvation Army's family services coordinator, for distribution to families in need at Christmas.
For details:
Raymond J. Arsenault
Event coordinator
Acadian and Francophone Chamber of Commerce of PEI
raymond@rdeeipe.org
902-960-1285