Various other shows to suit all musical tastes
ABRAM-VILLAGE – July 20, 2023 – As always, the Evangeline Region Agricultural Exhibition and Acadian Festival is gearing up to offer a wide array of musical performances to entertain visitors of all ages and tastes from Aug. 31 to Sept. 3 in Abram-Village.
Audiences can expect to hear plenty of fiddling and traditional and contemporary Acadian songs, reflecting the 2023 theme « V'nez fêter chez nous! » (Come Celebrate With Us!) But the most anticipated show is certainly the concert being organized to launch the second album by the popular cultural duo Sirène et Matelot. The show will close the extended weekend on Sunday, Sept. 3, at 7 p.m., on the main stage of the Evangeline Recreation Centre.
Sirène et Matelot are, of course, the magnificent internationally renowned Island singers, Lennie Gallant and Patricia Richard. Together, they set out to explore songwriting that reflects not only their roots and influences, but also their concerns about the current state of the world. Having been stage partners for several years in various projects, this duo enables them to create songs that represent them both well. Their first album, launched in 2019, reflected their intentions, while receiving countless rave reviews. And now their new album continues in the same vein.
The first single released to radio, "Le Grand retour", was designed to celebrate summer and the return to « normal ». Great news: this song has also been chosen to mark the 250th anniversary of the arrival of the Acadians in Poitou, France!
Patricia Richard, originally from Mont-Carmel, has taken part in numerous musical projects, including the groups Panou and Acadilac, and the show Ode à l'Acadie, which has been performed over 1,000 times around the world and which released two albums. She is sister to Marcella Richard and niece to the renowned Angèle Arsenault.
Rustico-born Lennie Gallant is recognized as one of Canada's leading singer-songwriters. He has been named to the Order of Canada, and his song Peter's Dream has been inducted into the Canadian Songwriters Hall of Fame. Lennie frequently shares the stage with great artists such as Roch Voisine, Jimmy Buffett, Lucinda Williams, Daniel Lanois, Chris Issak, symphony orchestras and many others. He has released a dozen albums.
The duo will be accompanied by several special guest performers during their two-hour, album-launching show.
THURSDAY, AUG. 31
In addition to the closing show, there will be an opening show on Thursday, Sept. 31. This will mark the triumphant return of a previous popular show, but with some important changes. The Acazing Talent Night (rather than the Acazing Talent Contest) will start at 7 p.m., also on the main stage in the rink. Raymond J. Arsenault will return as host for the evening, which will feature a wide variety of talent from Island amateur artists. Mascot Acazing is sure to drop in for a spin, and maybe even offer up a step or two. Although it's not a contest, there will be a $100 prize drawn from among the French-language performances, and a prize for the youngest participant. All participants will receive a small fee. Interested parties should register by Aug. 1 by contacting Marcia Arsenault at lpmarsenault@hotmail.com.
FRIDAY, SEPT. 1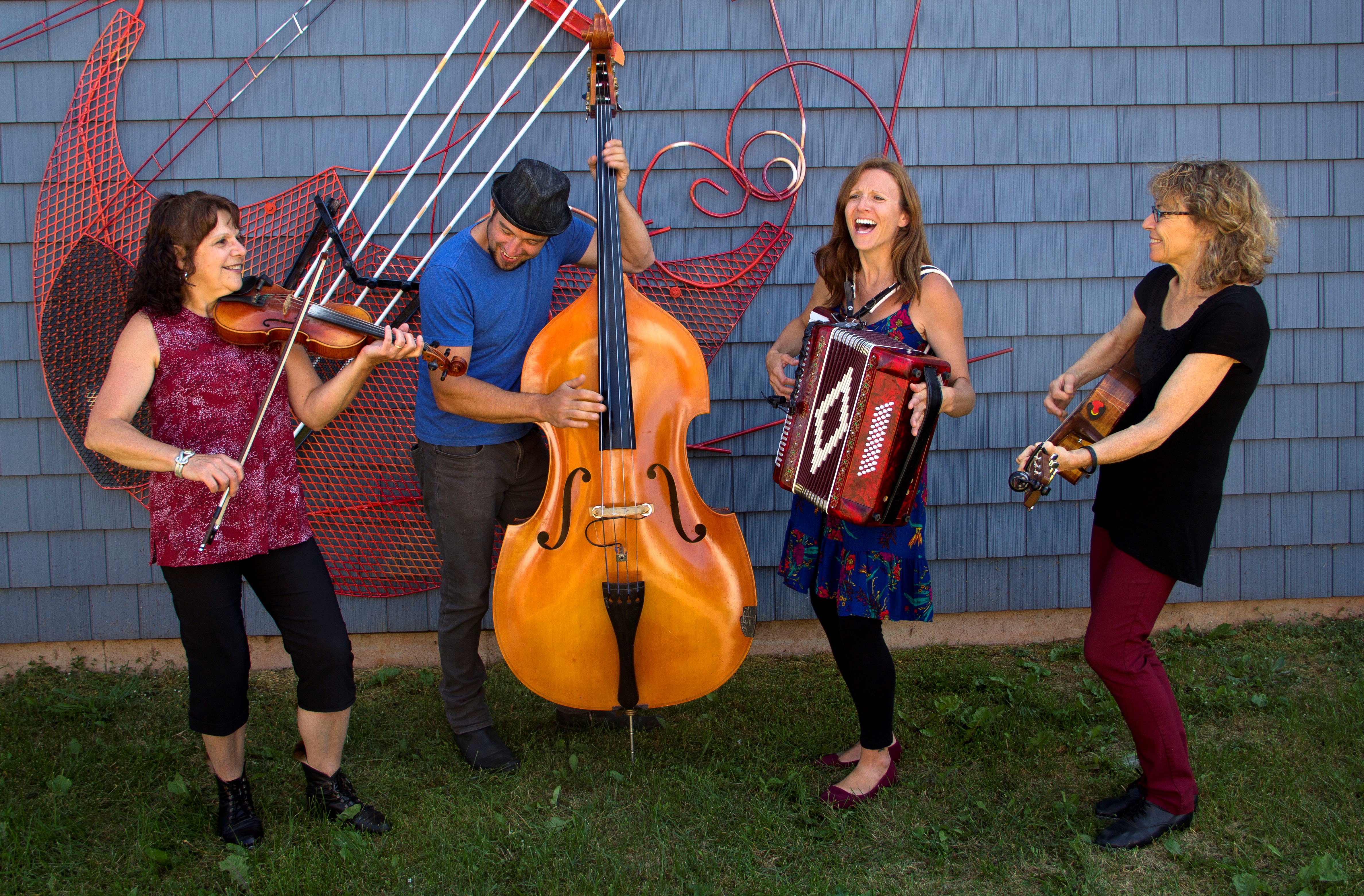 Three musical performances are scheduled for Friday. First, there will be a few numbers by local artists during the official opening ceremonies, which takes place at 1:15 p.m.
Then, at 2:30 p.m., the provincial finals of the PEI Youth Talent Competition will take to the stage, bringing together the winners of all regional competitions. At the end of this magnificent show, sponsored by PEI Mutual Insurance, the Island champion will be crowned.
In the evening, the very popular Gadelle group (Louise Arsenault, Hélène Bergeron, Caroline Bernard and Rémi Arsenault) will entertain the crowd during the "Festin acadien avec homard" (Acadian Feast With Lobster) at the Village musical acadien in Abram-Village. Audiences can expect great fiddle music and lots of great songs. This fantastic group has performed on stages around the world, but in recent years has spent its summers playing shows at the Village musical acadien. The evening, starting at 5:30 p.m., will feature a delicious four-course meal: vegetable soup with French biscuit, râpure and meat pie, lobster with potato salad and vegetables, and dessert. Local historian Georges Arsenault will host the evening. Tickets will soon be available for sale at www.expositionfestival.ca/ ; they will be sold for $60 each, tax included, before Aug. 15 and after that date for $66, tax included.
This year, the Agricultural Exhibition and Acadian Festival are organizing a show exclusively for the residents of Le Chez-Nous Co-operative's community care centre in Wellington on Friday at 6 p.m. The "Écho du Royaume" Choir, formed of chorists from Saguenay Lac St-Jean, Québec, will perform this special show. Founded by Gisèle Munger, this amateur choir brings together a number of retired people; they've visited a various cities in Europe, Western Canada and now l'Acadie. They promise to provide "a friendly concert without pretention".
SATURDAY, SEPT. 2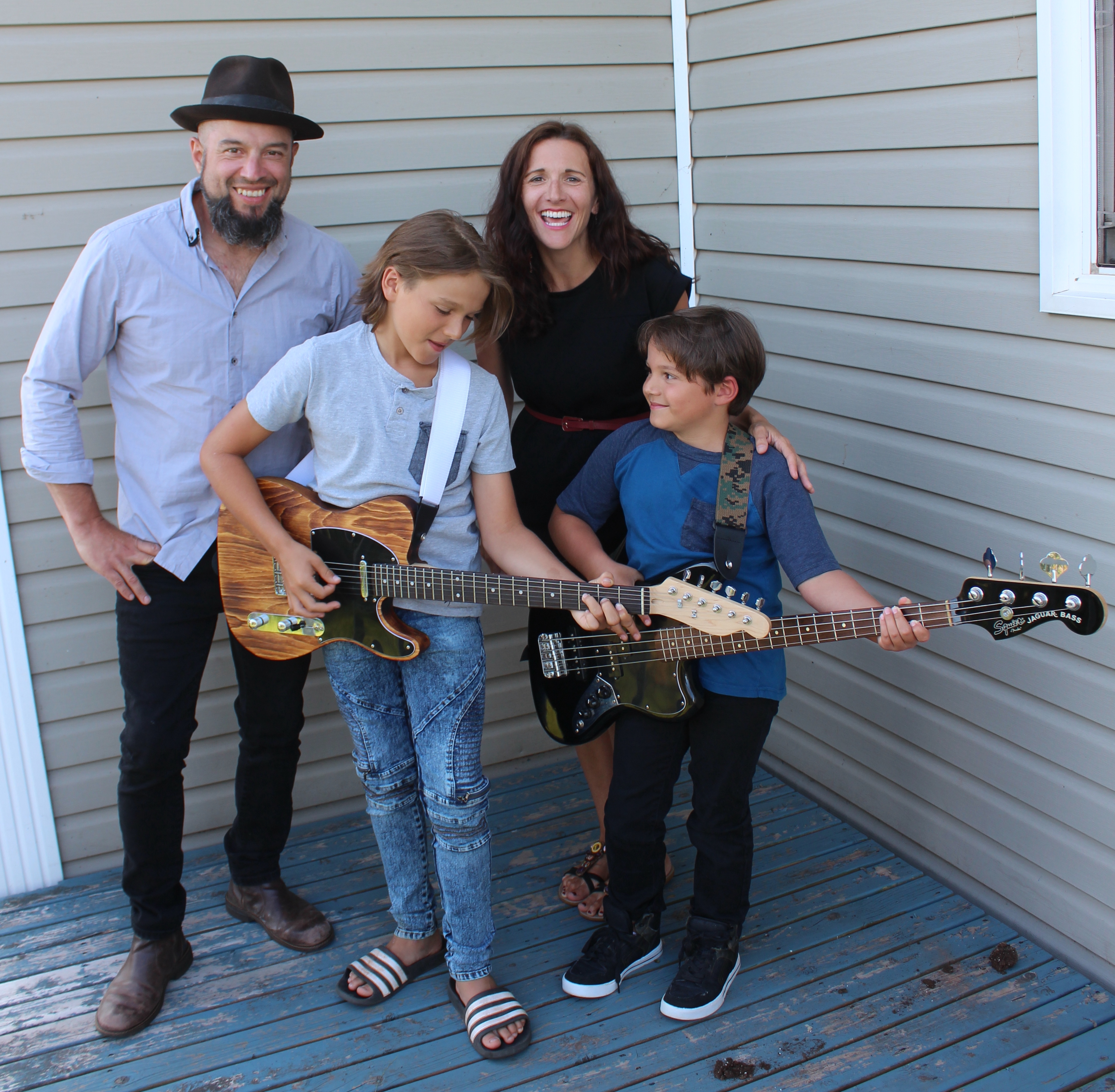 There will be only one musical show on Saturday, from 2-4 pm. It's a concert by Caroline Bernard and Rémi Arsenault and members of their families, as well as by Nick and Samantha Arsenault and their friends. The first couple has toured the world, often as part of other bands, presenting professional shows. The second couple are mostly local but have also presented a few outside shows. But both couples have talent to spare. And they have family and friends who are also extremely talented, so you can expect all kinds of surprises.
SUNDAY, SEPT. 3
Many visitors come to the Festival on Sunday afternoon specifically for the very popular fiddling and stepdancing show, taking place on the main stage. They know they'll get to hear some of the Island's best, mostly Acadian, fiddlers, as well as a few special guests from out of town. And yes, this is an Acadian festival, but the show will also feature Scottish, Irish and other world styles of fiddling. And where there's fiddling, you can also expect a few steps from some of the area's finest stepdancers, including some from out of province who come home specifically to dance in this show. This year's concert runs from 2:30-4:30 p.m.
The afternoon continues at 4:30 p.m. with a teen show by Keera Gallant and Avery, Riel and Dax Arsenault. Visitors can expect a fine mix of traditional and contemporary pieces by these young artists, who are already taking their rightful place in the entertainment world.
-30-
PHOTO 1: Sirène et Matelot (Patricia Richard and Lennie Gallant) will launch their second album at the closing show of the Acadian Festival on Sunday, Sept. 3, at 7 p.m.
PHOTO 2: The super-popular traditional group Gadelle will take to the stage at the "Festin acadien avec homard" on Friday, Sept. 1, at the Village musical acadien. The group is made up of Louise Arsenault, Rémi Arsenault, Caroline Bernard and Hélène Bergeron.
PHOTO 3: Rémi Arsenault and Caroline Bernard, along with their sons Riel and Benoit, will be featured with other local artists on Saturday afternoon of the Acadian Festival.
For further information, please contact:
Stephanie Arsenault
Agricultural Exhibition and Acadian Festival employee
(902) 854-3517
Marcia Arsenault
Board of Directors volunteer
Agricultural Exhibition and Acadian Festival
(902) 432-0769
Pierrette Arsenault
Board of Directors volunteer
Agricultural Exhibition and Acadian Festival
(902) 439-8019