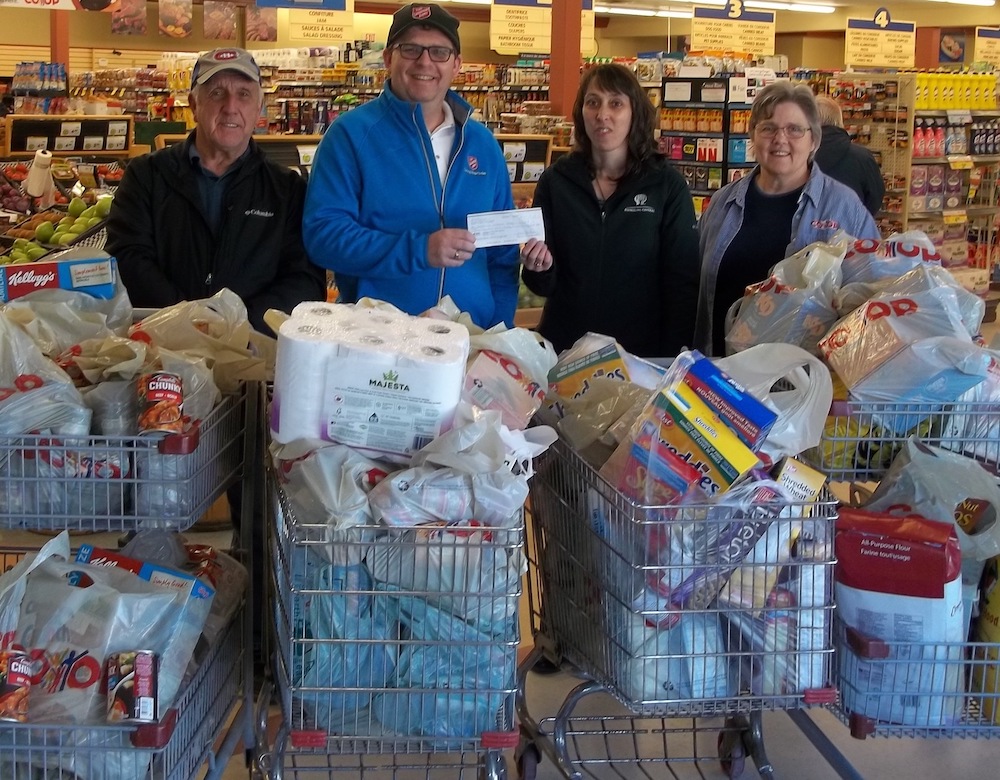 WELLINGTON – Oct. 19, 2018 – Organizers of the recent drive for non-perishable food items in the Evangeline region are extremely pleased that the community truly stepped up to the plate this year. In fact, locals contributed six full grocery baskets of food – twice as much as last year – to the Summerside Salvation Army Food Bank.
Representatives of the food bank, Robert Arsenault, left, and Capt. Neil Abbott, came to Wellington Co-op Friday to pick up the donated groceries. As they thanked the community, they noted that the food, in addition to the $730 raised at the recent benefit Mega-Bingo and other small donations, will go a long way in helping the bank provide nourishment to the 85-90 families who seek food assistance every month.
Diane McInnis from Evangeline-Central Credit Union and Angèle Arsenault from the Wellington Co-op were overjoyed to present to the bank the food that had been collected at the credit union and co-op.
The food drive is an annual tradition of the local edition of Co-op and Small Business Week. It is organized by various co-operative and economic development partners.