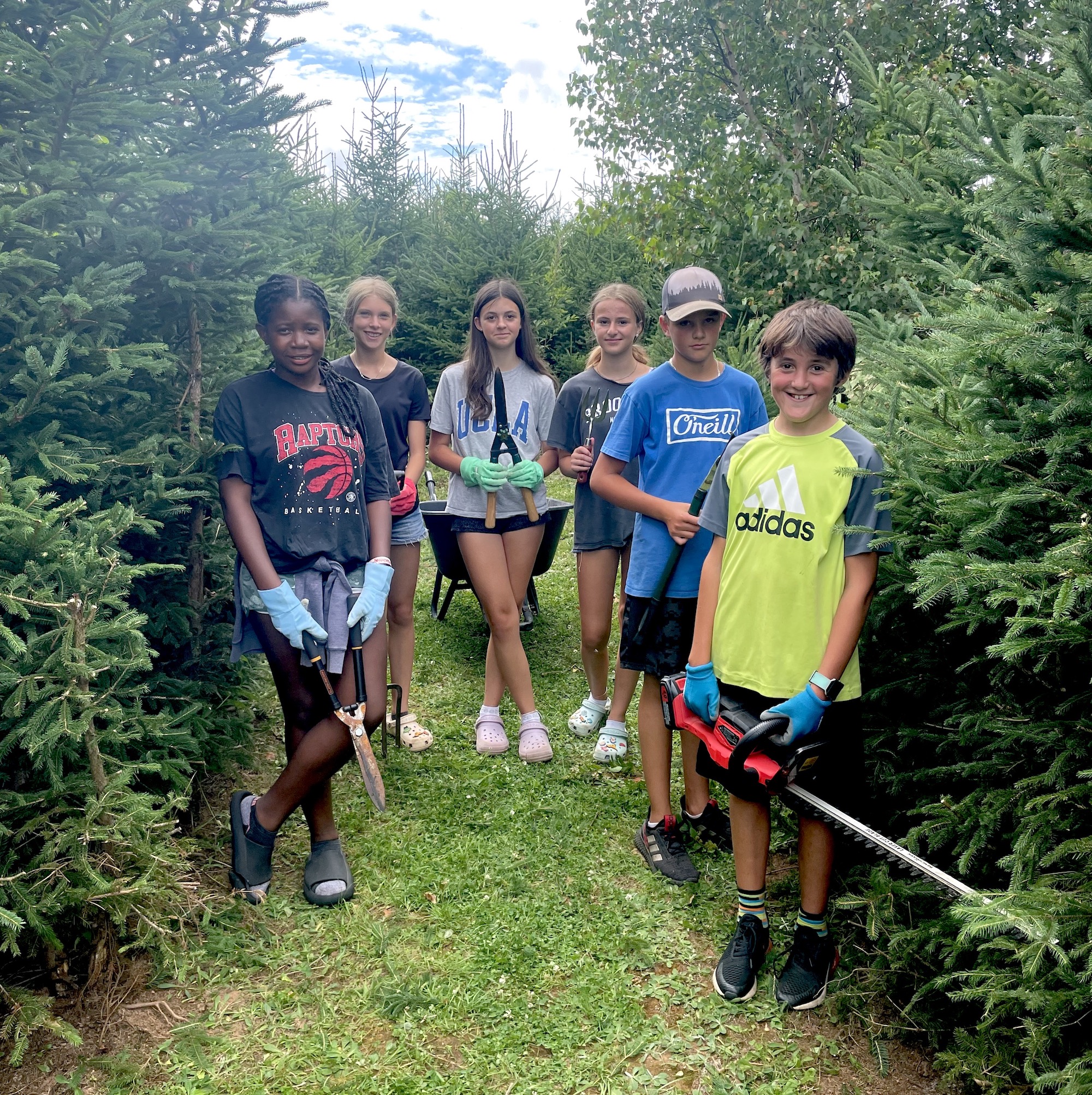 ABRAM-VILLAGE – Aug. 10, 2023 – To date, the workers of the Hard Workers Youth Services Co-op have completed several impressive work contracts for organizations and individuals in the Island community. They've helped prepare and set up for a festival; they've cleaned, painted, weeded, trimmed branches and mowed lawns; and they've even helped build a cabin.
And now Jessie Gallant, Lexie Arsenault, Payton Arsenault, Baylee Richard, Liam Richard and Doriane Ondua still have their sleeves rolled up and are still ready to do some more painting, gardening, car washing, cleaning, dog walking, lawn mowing or similar work for individuals, organizations, co-ops or businesses in the community, for the rest of August. They can be hired for a few hours or a few days; clients can request one or more young workers.
All you need to do to access their services is contact one of the coordinators, either Adelle Joshua at adelle@rdeeipe.org or Brielle Arsenault at brielle@rdeeipe.org, and explain the work to be done. Once the price has been negotiated, simply set a time for the youth to do the work. The coordinators will then ensure that the job is done to the customer's satisfaction before invoicing them.
This year's co-op is made up of six young people from the Evangeline region, aged 12 to 16, who want to serve the community, while gaining some work experience and earning a bit of pocket money. They invest a portion of their salaries in the co-op to defray its expenses. At the end of the summer, they jointly decide how to spend the year's profits, either by paying themselves patronage dividends, treating themselves to a day of end-of-summer celebration, or whatever they feel like doing.
-30-
PHOTO: The six young people from the Hard Workers Youth Services Co-op are seen completing a recent branch trimming and weeding contract in Rustico: from left, Doriane Ondua, Baylee Richard, Lexie Arsenault, Payton Arsenault, Liam Richard and Jessie Gallant.