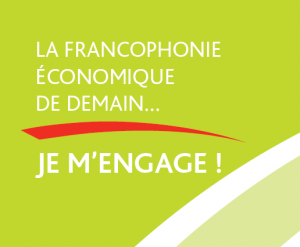 OTTAWA, June 15, 2015 – On June 18-20, 2015, RDÉE Canada (Réseau de développement économique et d'employabilité), the nation's only Francophone economic development and employability network, will hold its first conference on the Canadian and international economic Francophonie, in Winnipeg, Manitoba.
With an exciting program that brings together leading speakers, including Étienne Alingué from the Organisation internationale de la Francophonie in Paris, where he is Director of Economic Francophonie; Mariette Mulaire, President and CEO of the World Trade Centre Winnipeg; Gil Rémillard, Founding Chairman of the International Economic Forum of the Americas; the Honourable Stéphane Dion, MP for Saint-Laurent-Cartierville; and the Honourable Greg Selinger, Premier of Manitoba, RDÉE Canada will give participants the opportunity to learn more about the Francophone economic space and take more effective action for the well-being and prosperity of Francophone and Acadian communities.
In addition to the opening remarks and a roundtable aimed at building a picture of the economic Francophonie and discussing the future of French in Canada, RDÉE Canada is also offering four workshops on economic immigration, interprovincial free trade and international exports, the social and solidarity economy, and sustainable development.
The prestigious panelists secured by RDÉE Canada for these sessions include Stefanie Beck, a Canadian diplomat and politician; Michel Têtu, a former diplomat and now a speaker; Venence G. Côté, founder of ZCL Composites Inc.; Claude Béland former chair of Mouvement des Caisses Desjardins; and Robin Goldstein, Program Officer, Knowledge Services, at the Federation of Canadian Municipalities (FCM).
RDÉE Canada will also showcase some of the considerable talent within its ranks, and the sessions will be facilitated by Network employees with diverse and proven expertise.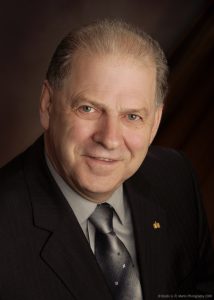 According to Denis Laframboise, RDÉE Canada's Board Chair, "this conference will put us on the right track for the future of both the Network and Francophone and Acadian communities. It is a unique opportunity to find out more about the economic issues we are facing and to get involved."
For the past 17 years, RDÉE Canada, building on the expertise and support of its provincial and territorial members, has been the leader of economic development in Francophone and Acadian communities. In both the short and longer-term, RDÉE Canada supports projects and trade initiatives by maintaining sustainable partnerships in promoting the leadership and innovation that the country needs.
-30-
Source:
Émilie Delattre
Communications Manager, RDÉE Canada
Office: 613-244-7308, x 205
Cell: 613-804-1531
emilie.delattre@rdee.ca
www.rdee.ca