Winning business to get $25,000 prize
SUMMERSIDE – March 3, 2019 – Three highly motivated and passionate francophone businesses, all wishing to broaden and expand their existing entrepreneurial operations, have just been chosen as finalists for the first edition of the Francophone Ignition Contest (which replaces the former Dragons' Contest).
Either Blossom Foot Care of Summerside (Stéphanie St-Onge-Cornish), Belgo Transport of North Wiltshire (Philippe Guidon and Natalie Coupet) or Elm Grove Centre of Alma (Josée Gallant-Gordon and Bobby Gordon) will soon take home the contest's $25,000 grand prize.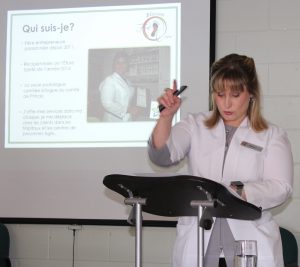 "These three finalists will only have seven minutes each to present their business expansion project during the grand finale of the contest Saturday, March 16, at 5 p.m. at the Centre Belle-Alliance in Summerside," explains Velma Robichaud, who is coordinating the contest for RDÉE Prince Edward Island. "They will of course try to entertain the audience but they'll particularly try to impress our Atlantic Canadian panel of judges, made up of three experienced business people. After considering the descriptions of the projects, their financial projections and the way that the finalists will have presented their proposal, the judges will determine which project is most ready to proceed and most likely to succeed."
Later in the evening, during the 2019 Entrepreneurs' Gala, the champion will receive a giant $25,000 cheque to invest in his or her business project. The winner will also get free memberships to the Acadian, Summerside and Charlottetown Chambers of Commerce.
The public is invited to attend "the biggest entrepreneurial recognition evening of the year" hosted by RDÉE PEI and the Acadian and Francophone Chamber of Commerce of PEI; the evening combines the Francophone Ignition Contest and the 2019 Acadian Entrepreneurs' Gala. Tickets for the two-part event, at $40 each (tax included), are on sale until March 8 at the Centre Belle-Alliance, at the Wellington Rural Action Centre and at the RDÉE PEI office at the Carrefour in Charlottetown.
FINALISTS AND THEIR PROJECTS
Energetic esthetician Stéphanie St-Onge-Cornish established Blossom Beauty Care in Summerside in 2011. She quickly saw a great need and a huge clientele for a foot care service. Since she is also a podiatrist, she transformed her business into Blossom Foot Care. She now concentrates on the health and care of feet, sells foot-care products, offers a house-call service and delivers educational sessions. She recently established a new clinic on Rufus Street. She wants to furnish a second treatment room, install modern equipment and modernise her website.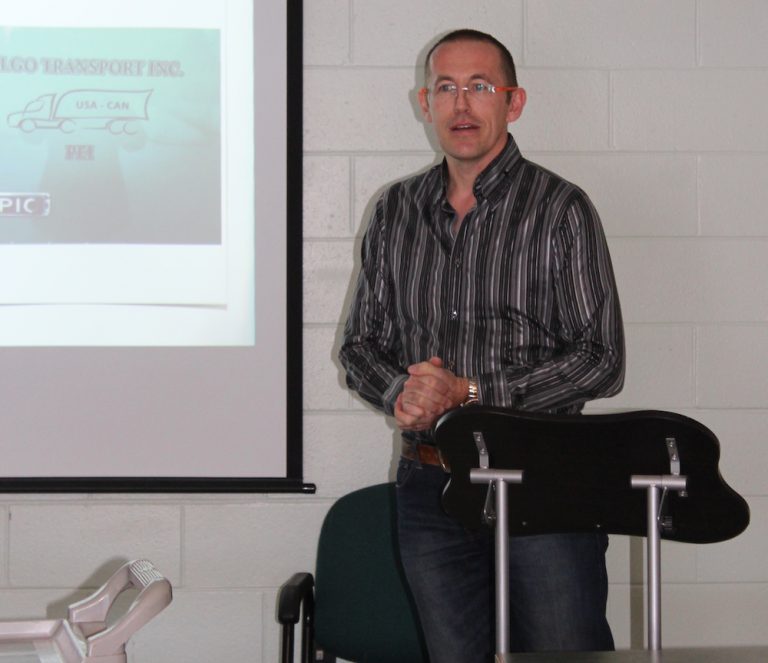 Philippe Guidon and wife Natalie Coupet of North Wiltshire first got involved in the trucking industry in their native Belgium in 2009. After moving to PEI, they eventually established Belgo Transport Inc. in 2017. Immediately conscious of the high cost of fuels and deeply concerned with environmental protection, they decided to reduce their consumption of diesel by all possible methods. They recently ordered a new hydrogen-fueled truck and are looking to install aerodynamic equipment on their fleet to improve fuel efficiency. They're working with UPEI's engineering department to find yet more innovative solutions to make their business even "greener".
Josée Gallant-Gordon and husband Bobby Gordon offer rearing, lodging and reproductive services for race horses on their ancestral farm in Alma. A clinic social worker with a master's degree in social work, Josée wants to launch an equine therapy service through which horses become a therapeutic tool for people suffering with post-traumatic stress, trauma, depression and anxiety. She will obtain EAGALA certification, which is the global standard in equine therapy. The couple will also upgrade the farm's overall infrastructure. The company will be called Elm Grove Centre.
CONTEST PROCESS
The Francophone Ignition Contest, conducted by RDÉE PEI, is technically in its first official edition. The former Dragons' Contest, which was identical in its design, was previously held four times. The contest name was changed since Ignition PEI granted to the RDÉE a sum of $25,000 from its "Ignition Start-Up Fund'" to present during its new contest.
The competition is similar to The Dragon's Den and Shark Tank TV shows. It was opened to anyone who can speak French who wishes to establish or expand a business or launch a new product or service.
Eight projects were submitted to the competition. The contestants were provided with two full days of training to guide them in the presentation of their project and its financial projections, both from a technical and informational perspective and a body language perspective.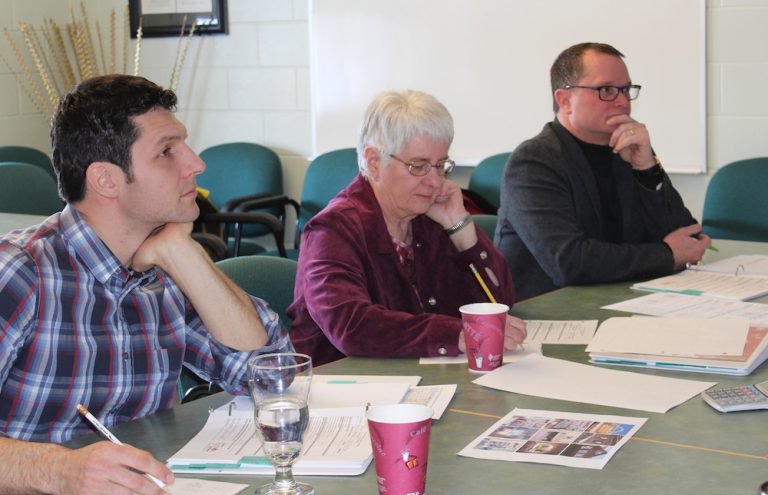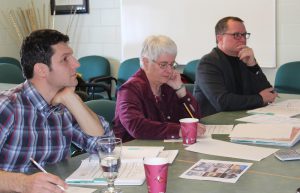 Saturday, March 2, they were required to present their project to a pre-selection panel of judges, made up of (from right) Martin Marcoux from the Royal Bank of Canada (RBC), Jeannette Arsenault from Shop & Play in Borden-Carleton and Gabriel Mercier from Isle Saint-Jean Farm in Rustico (champion of last year's Dragons' Contest).
These three first judges were quite impressed with all the projects they saw but were especially captivated by the projects presented by the three contestants they chose as finalists. They feel that all three have a great chance and probability of attaining business success.
-30-
MAIN CUTLINE: The finalists of the 2019 Francophone Ignition Contest are Blossom Foot Care of Summerside (Stéphanie St-Onge-Cornish), Belgo Transport of North Wiltshire (Philippe Guidon and Natalie Coupet) and Elm Grove Centre of Alma (Josée Gallant-Gordon and Bobby Gordon). They will be competing for a $25,000 prize at the contest's grand finale on Saturday, March 16, in Summerside.
For more information:
Velma Robichaud
Coordinator
Francophone Ignition Contest
902-854-3439, Ext. 227
velma@rdeeipe.org