Just in time for the holidays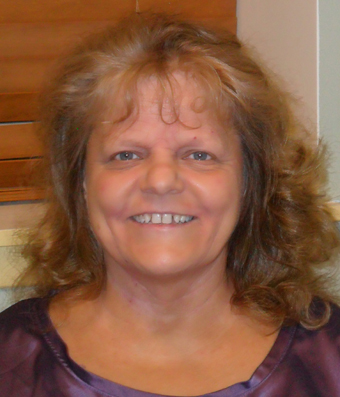 WELLINGTON, PEI – Nov. 9, 2012 – In these modern times, there are ample reasons and occasions for people to get stressed out: the children's constant comings-and-goings, employment uncertainty, mortgages, bills and illnesses, along with family, community and political situations, to name but a few.
It is practically impossible to completely escape stress but it is quite possible to learn how to manage it. Everyone interested in learning how to reduce and prevent stress is invited to attend one of two lunch-and-learns that will soon be offered in French by intuitive holistic practitioner Denise Arsenault, co-owner of the Health Within Holistic Centre of Charlottetown. The registration fee, which covers both the session and a light lunch, will be $5.
The first lunch-and-learn will be held Monday, Dec. 3, at 12 noon in the RDÉE Prince Edward Island board room at 48 Mill Road in Wellington. The second will be held Tuesday, Dec. 4, in the RDÉE's Charlottetown boardroom at 137 Queen St., Suite 204.
These two luncheons are being delivered jointly by the Acadian and Francophone Chamber of Commerce of PEI (CCAFLIPE) and the Wellington Rural Action Centre (RAC).
"The CCAFLIPE decided to deliver these workshops in early December precisely because this is usually a very stressful month: people are trying to finish up their Christmas shopping, their baking, their decorating and all their other holiday preparations, on top of their numerous regular activities," says Jeannette Arsenault, spokesperson for the Chamber. "As well, store owners are often stressed because they don't know if they'll be able to sell sufficient quantities of merchandise to complete their sales year. The timing of this hour-long workshop is perfect."
She adds that Denise Arsenault, an active member of the CCAFLIPE, is an ideal person to deliver such a workshop because of her vast knowledge in the field. It should be noted that Arsenault won the 2012 Business Woman Award at the Chamber's Entrepreneurs' Gala last spring.
THE SESSION
Jeannine Arsenault, client information officer at the Rural Action Centre, explains that during the luncheon, Denise Arsenault will first speak about the reasons people are so stressed and the effects this stress has on their physical and mental health.
"She will then offer practical relaxation techniques, including breathing and visualization exercises. She will then briefly discuss the body's pressure points that can be stimulated to relieve stress," adds the officer.
Denise Arsenault practices her trade at her centre in Charlottetown as well as at the Evangeline Community Health Centre in Wellington. She is a Reiki master and teacher as well as a life coach specializing in several alternative healing modalities, such as Reiki, allergy antidote, Access bars, electromagnetic field balancing, emotion codes, essential oils, crystals and many more.
"Most of these modalities have been used for ages as energy medicine to promote all levels of healing – physical, mental, emotional and spiritual," she explains. "For a long time, our regular health care system would only recognize them as methods of relaxation or of stress and tension release. Finally, we're beginning to see a greater opening towards these ancient practices. We're seeing the use of energy medicine modalities in hospice centres, nursing homes and cancer treatment centres. Some institutions use them with their patients before surgery."
Arsenault notes that if the lunch-and-learn participants show enough interest, she could organize a full three-hour workshop at the start of the New Year to demonstrate more advanced practices and exercises. She also invites everyone to attend the open house she is hosting at the Health Within Holistic Centre at 500 B Queen St. in Charlottetown on Dec. 1 from 10 a.m. to 3 p.m.
All those wishing to register for one of the lunch-and-learns must provide their name, phone number and email by Nov. 29. Those wishing to attend the Wellington luncheon must contact Jeannine Arsenault at (902) 854-2328, Ext. 228, or at Jeannine@sdbaipe.org. Those wishing to attend the Charlottetown session must contact Carrie Cormier at (902) 370-7333 or at carrie@rdeeipe.org.
-30-
For more information:
Raymond J. Arsenault
Coordinator
Acadian and Francophone Chamber of Commerce of PEI
(902) 854-3665
Raymond@rdeeipe.org