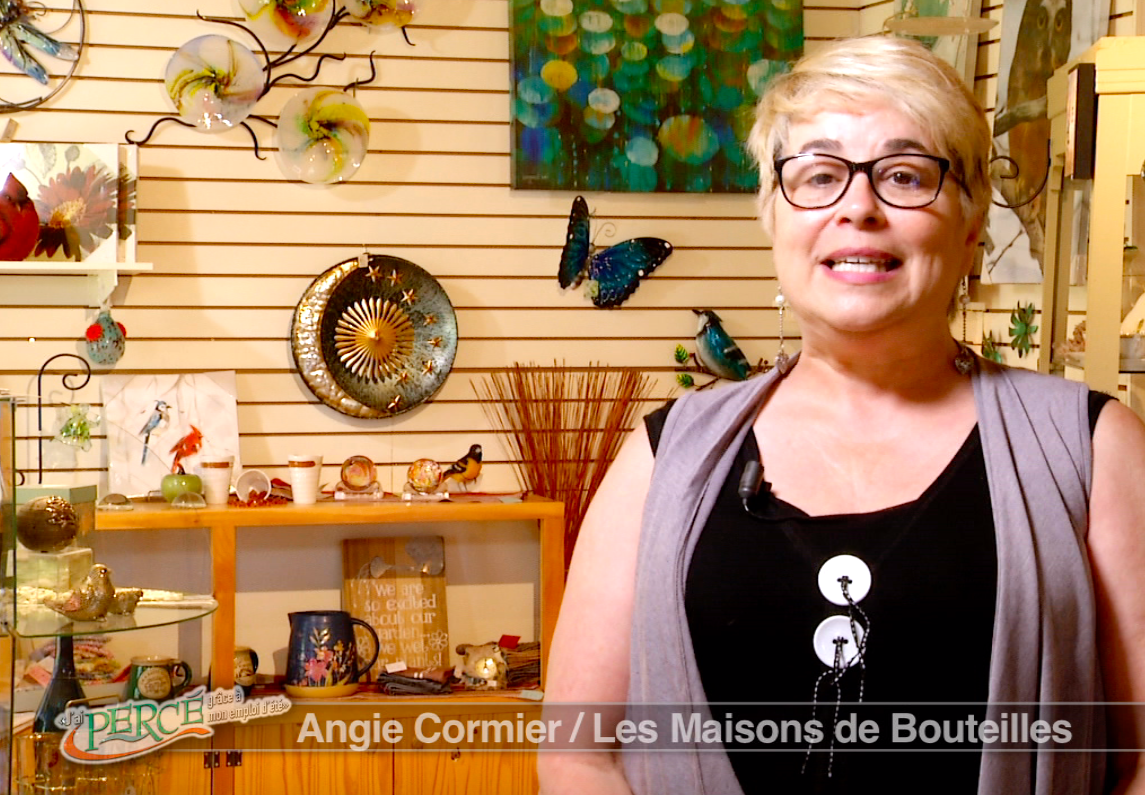 CAPE EGMONT, PEI – March 12, 2020 – A short promotional video about The Bottle Houses, which praises RDÉE Prince Edward Island's PERCÉ internship program, has just been launched to help recruit employers for future editions of the program.
In the French 3.5-minute video, owner Angie Cormier speaks about her popular Cape Egmont tourist attraction, including its origins and construction by the late Edward Arsenault, its gift shop, its flower gardens, etc.
Cormier also speaks about the numerous advantages of hiring summer interns through the PERCÉ program, not only for employers but also for participating postsecondary students as well as for the repatriation and retention of Island workers in general.
A second version of the video was also produced in English.
PERCÉ program supervisor Stéphane Blanchard, youth development officer with RDÉE Prince Edward Island, notes that the video is the last of a three-part series that was produced to mark last year's 15th anniversary of the program.
The two other videos featured Le Chez-nous Co-operative in Wellington and Trout River Industries in Coleman, two other businesses that benefitted from PERCÉ internships. These two videos are presented in French as well as in English subtitled versions.
The new video as well as the two earlier ones can be seen on the websites www.percepe.ca/home/ and www.rdeeipe.net/videos/ . The new clips are also being posted on its Facebook page.
RDÉE PEI retained the services of videographer Jean Lavergne of Summerside to produce the series. A similar series of videos had been produced a few years ago to help recruit interns. Organizers figured it would also be a good idea to produce a new series geared specifically to help recruit host employers.
The new series of videos was made possible with funding from the Atlantic Canada Opportunities Agency and the Department of Workforce and Advanced Studies. RDÉE Canada was also one of the key partners in the production of the series.
-30-
CUTLINE: Angie Cormier, owner of The Bottle Houses in Cape Egmont, speaks of the benefits of PERCÉ internships in a third and final video produced to help recruit employers for the program.
For more information:
Stéphane Blanchard
Youth Development Officer
RDÉE Prince Edward Island
902-370-7333, Ext. 402
stephane@rdeeipe.org