With renowned motivational speaker Dave Ruel
ABRAM-VILLAGE – Jan. 26, 2021 – All employers, entrepreneurs and community leaders are invited to participate in the francophone Winter Economic Mini-Conference « Chasing Away The Deep-Winter Blues » on Thursday, Feb. 25, from 10:45 a.m. to 2:15 p.m. at the Acadian Musical Village in Abram-Village. Interested parties can also attend via Zoom.
« The goal of this conference is not only to inform people on various subjects but also to motivate them a little bit in this winter season and especially in this time of pandemic, which has caused so many people so much personal and professional hardships, » explains conference coordinator Raymond J. Arsenault. « That's why we will be featuring the fantastic motivational speaker, Dave Ruel from New Brunswick, in the early afternoon. This former professional athlete, author and serial entrepreneur will address the topic of Self-Management in a Environment of Performance and Stress. »
KEYNOTE SPEECH
In a modern world where productivity and performance are measured by quantity rather than quality, it is not easy for professionals to escape stress and burnout. In his inspiring talk, Dave Ruel, a leader in mental health promotion and burnout prevention in the workplace, will share how he has managed to stay permanently out of the « Burnout Zone » while performing at his best. He will reveal his methodology for effectively managing time, tasks and energy in order to become a « self-leader » and unlock sustainable, burnout-free performance.
Through a very atypical path, Ruel has become one of the pioneers of web marketing in Atlantic Canada and has founded three very successful online companies in the fields of info-marketing, publishing and e-commerce. Since 2017, Ruel has dedicated himself exclusively to Effic (which comes from the word « Efficiency »), his philosophy of leadership development and entrepreneurial education. Dave works primarily in the United States and Canada but trains entrepreneurs around the world. He currently lives in Tracadie, NB, with his wife Karine and two daughters.
If Ruel is unable to attend in person due to travel restrictions, he will participate online; his talk will be projected on a large screen.
OTHER PRESENTATIONS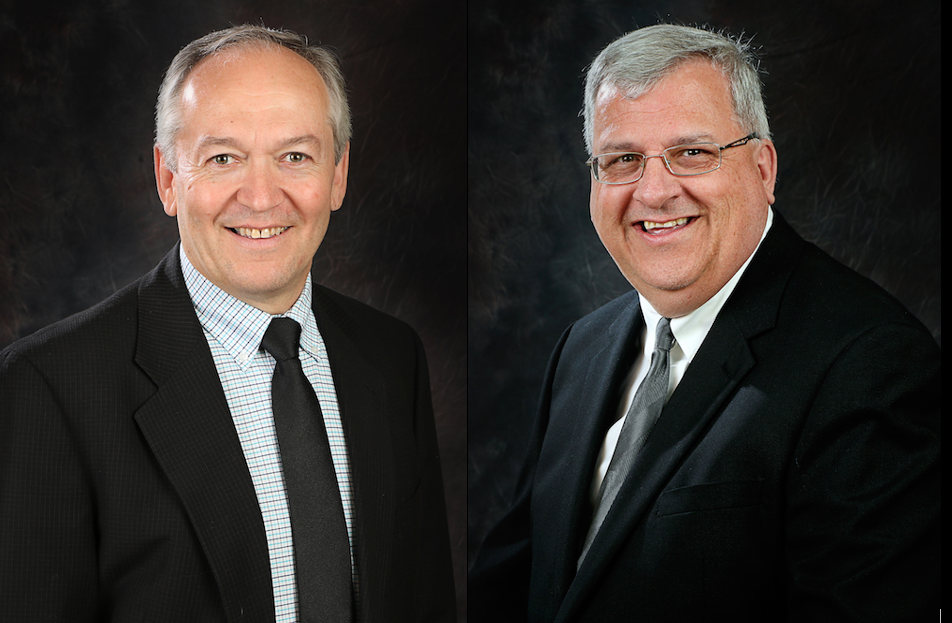 During the morning of this mini-conference, which is presented jointly by the Wellington Rural Action Centre, RDÉE Prince Edward Island and the Acadian and Francophone Chamber of Commerce of PEI (CCAFLIPE), participants will have the opportunity to hear four short presentations, following greetings from the day's facilitator, Amy Richard. These presentations will be highlighted with videos and slides.
Raymond J. Arsenault, who is also the CCAFLIPE's event coordinator, will begin with a motivational welcome talk on « Chasing The Deep-Winter Blues: What We Have Learned during The Pandemic » and lead a small participatory activity. This will be followed by his presentation on the second phase of the « Love Local, PEI » campaign.
Robert Maddix, RDÉE PEI's business development officer, will then share success stories of his sales missions to Quebec and explain how these missions are carried out. Stéphane Blanchard, youth development officer with RDÉE PEI, will also share success stories of the PERCÉ internship program and explain how employers can benefit from it.
A lunch (chicken fricot and dessert) will be served at noontime. Participants will have some time to network among themselves. Some door prizes will be drawn.
Bonnie Gallant, executive director of RDÉE PEI, will give the closing remarks. The day will end with an evaluation.
Covid-19 preventative measures will be in place. All participants will be asked to wear a mask, if that measure is still in place at the time of the conference.
The registration fee to participate in the mini-conference in person is $23, HST included; for those who wish to participate online via Zoom, the fee is $17.50, HST included.
To register and to make arrangements to pay no later than Feb. 18, please contact Josée Ouellette at 902-854-3439, ext. 228, or josee@rdeeipe.org.
-30-
PHOTO 1: Motivational speaker Dave Ruel from New Brunswick will give the keynote address during the Winter Economic Mini-Conference on Thursday, Feb. 25, in Abram-Village. The theme of his presentation: « Self-Management in an Environment of Performance and Stress ».
PHOTO 2: Robert Maddix and Raymond J. Arsenault will both give presentations during the mini-conference.
PHOTO 3: Stéphane Blanchard will be a brief presentation and Bonnie Gallant will provide closing remarks.
For more information :
Raymond J. Arsenault
Coordinator of the Winter Economic Mini-Conference
raymond@rdeeipe.org