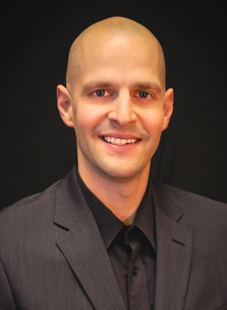 WELLINGTON, PEI – Dec. 18, 2012 – The Internet provides access to a vast array of free or low-cost tools and software, mostly to facilitate communication, promotion and the sharing of information between entrepreneurs, organizations and individuals. During workshops delivered in French in Wellington Jan. 22 and in Charlottetown Jan. 24, people will get an opportunity to discover a whole range of these technological tools.
Francis Thériault, renowned as a great fan of online tools and technological gadgets, will lead these workshops, titled "Techno Flash and Social Media", for the Acadian and Francophone Chamber of Commerce of PEI and the Wellington Rural Action Centre.
"Mr. Thériault, who is currently a special projects officer with RDÉE Prince Edward Island, had delivered a brief session of this type during the Connect Atlantic forum in Dieppe, N.B., last spring," notes Chamber coordinator Raymond J. Arsenault. "His presentation had been one of the biggest hits of the forum, so we decided to invite him to present a more advanced version of this session during our workshop."
He will also discuss the use of social media – web sites such as Facebook, Twitter, YouTube and LinkedIn – in the promotion of businesses and events.
"Some of these technological tools could very well help businesses and organizations to save considerable amounts of money," said Arsenault. "All interested people who understand French are invited to register for these workshops."
The registration fee will be $5 for RDÉE and Chamber members and $10 for non-members. The two-hour workshop begins at 1 p.m.
The Wellington workshop will be held Tuesday, Jan. 22, in the RDÉE PEI meeting room at 48 Mill Road. The deadline for registrations is Jan. 18. To register, contact Jeannine Arsenault at (902) 854-2328, Ext. 238, or at Jeannine@sdbaipe.org .
The second workshop will be held Thursday, Jan. 24, in the meeting room of RDÉE's satellite office in Charlottetown, at 137 Queen St., Suite 204. Deadline for registration is Jan. 22. To register, contact Carrie Cormier at (902) 370-7333 or at carrie@rdeeipe.org.
-30-
CUTLINE: During January workshops, Francis Thériault will present an overview of various online tools and sites that provide cost-cutting measures for businesses, organizations and individuals.
For more information:
Raymond J. Arsenault, coordinator
Acadian and Francophone Chamber of Commerce of PEI
(902) 854-3665
raymond@rdeeipe.org