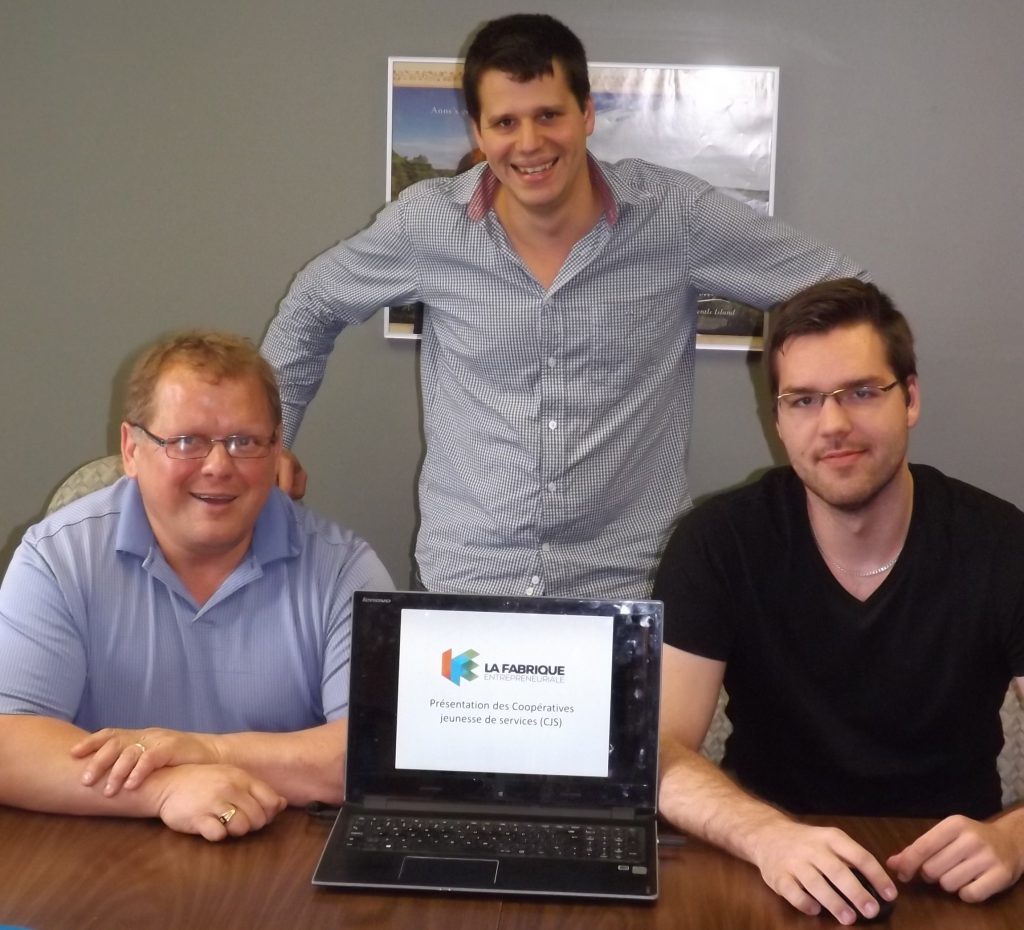 WELLINGTON – June 11 2015 – As it pursues efforts to become more professional so that it can provider better co-op learning and working experiences to its young members, the Island's francophone Youth Services Co-op recently got a chance to learn about a network of co-ops working in this field for the past 25 years in Quebec.
Hugo St-Laurent, development officer with La Fabrique entrepreneuriale in Montreal, came to PEI June 11-12 to give a presentation on the youth services co-op network that his organization coordinates.
He mentioned that since the start of the network, its 25,000 young members generated about $8 million in revenues. At present, the network includes 150 co-ops in Quebec, three in New Brunswick and 23 in France.
While it is a bit too late to implement the recommended structure in time for this summer, the Island organizations responsible for the co-op will join the network in time for this fall's usual network timeline.
During his PEI visits, St-Laurent (standing) had the opportunity to meet with representatives of several businesses, co-ops and organizations in the Evangeline and Charlottetown regions. Among the people he met were Edgar Arsenault, left, one of the founders of the youth services co-op movement in Canada, and Jean-Phylippe Provencher, one of the PEI project coordinators for 2015.
St-Laurent's trip was made possible through a contribution from the Co-operation and Exchange Program Between Quebec and PEI.