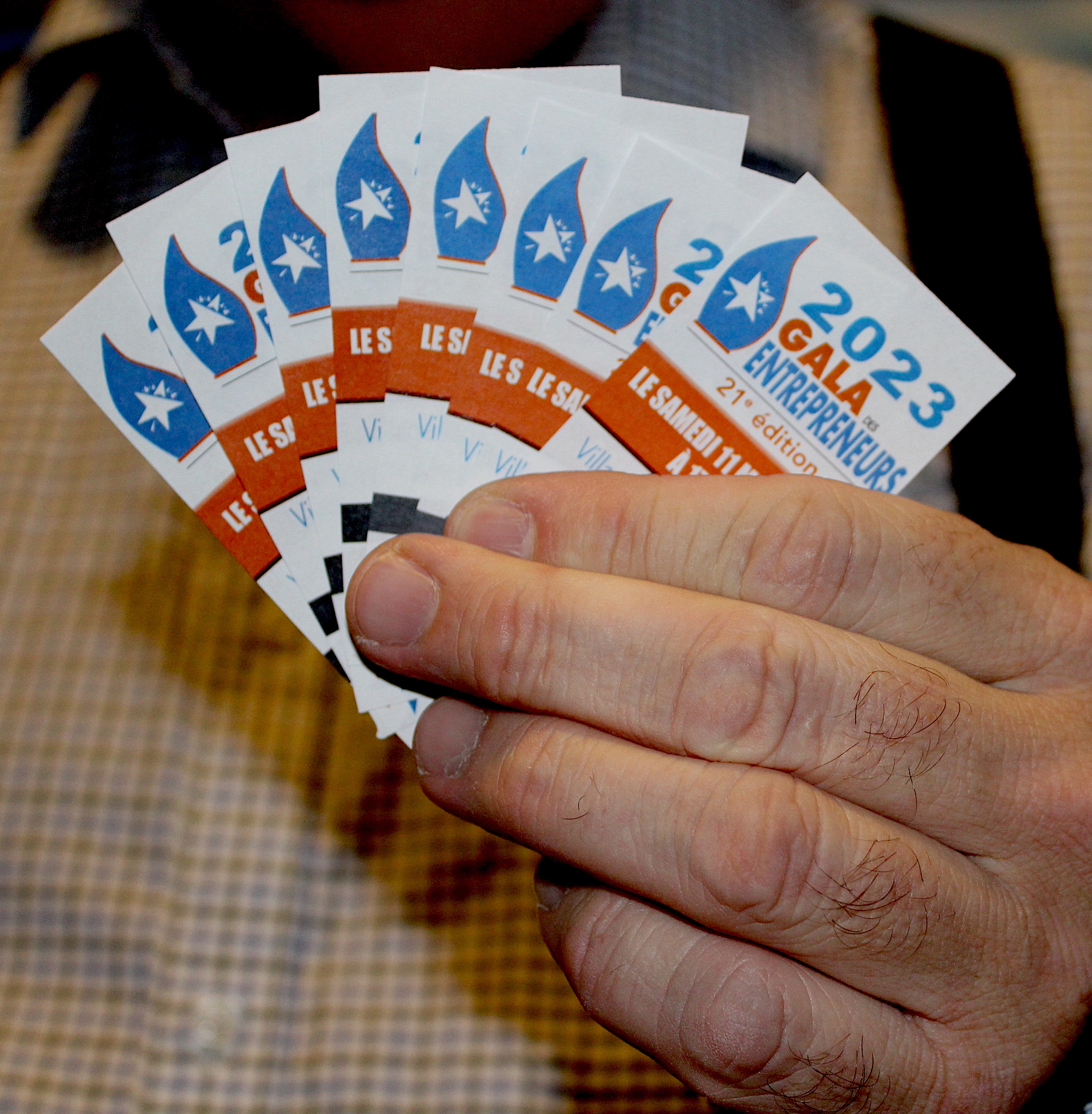 WELLINGTON – Jan. 25, 2023 – Tickets for the 2023 Entrepreneurs' Gala have just gone on sale! Be sure to get your tickets, priced at $45 each (tax included), by Friday, March 3, at the Wellington Rural Action Centre. Contact Josée Ouellette either in person, by phone at 902-854-3439 or by email at josee@rdeeipe.org.
The Gala, our biggest entrepreneurial recognition night of the year, will be held on Saturday, March 11, at 5:30 p.m. at the Village musical acadien in Abram-Village.
On the menu:
Caramelized onion tart with balsamic reduction;
Pork piccata with lemon caper sauce, mashed potatoes, vegetables;
Carrot cake with cream cheese icing and salted caramel sauce.
Eleven business people are competing for our five regular awards. (Read the article to refresh your memory: https://www.rdeeipe.net/english/press-releases/finalists-acadian-chambers-2023-awards/)
In addition, five long-time and very deserving business people will be inducted into the Acadian and Francophone Business Hall of Fame of PEI. (https://www.rdeeipe.net/english/press-releases/5-to-be-inducted-acadian-hall-of-fame-2023/)
Everyone will receive a nice gift from our sponsor Pro Max 2000, as well as promotional items from other partners. In addition, there will be great door prizes.
Come and help us honor all these great people!